Hopes and Dreams is an independent Montessori Nursery group that has been caring for children from the age of 3 months to 5 years since 1997.
Hopes and Dreams Montessori Nursery – Angel
Situated on City Road in the London Borough of Islington, the our Angel nursery operates within 2 connected Georgian houses that provide five classrooms and a secure garden for all the children to enjoy. We're open Monday to Friday from 8:00am to 6:00pm throughout the year excluding bank holidays, 5 Inset Days, and 5 working days during the Christmas and New Year period.
The nursery is registered for 96 children and follows the traditional Montessori teaching methods in line with the Early Years Foundation curriculum. Our Families come from a wide catchment area and a variety of multicultural backgrounds which are reflected in our curriculum and day to day activities. We support several children who speak English as an additional language.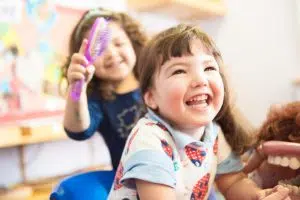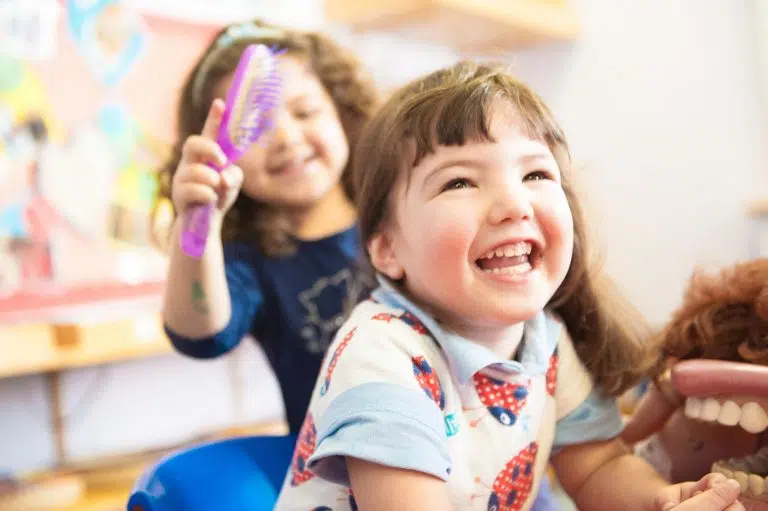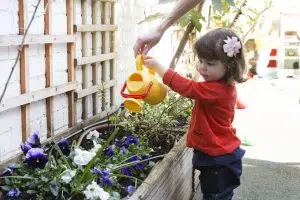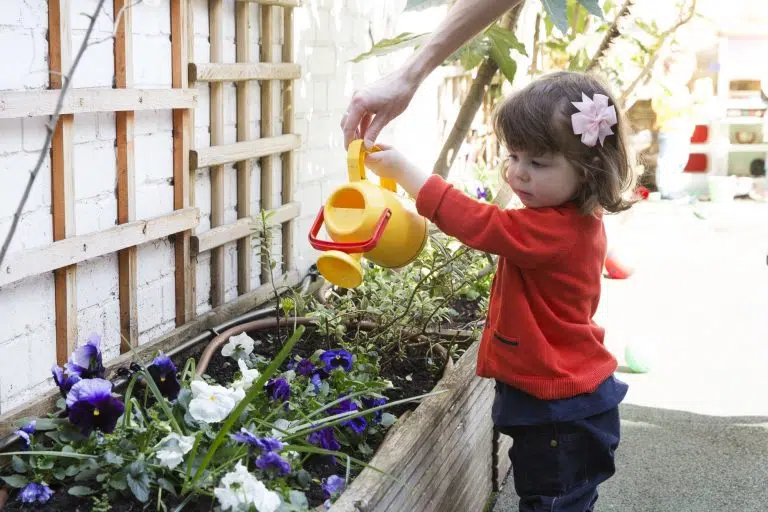 Hopes and Dreams Montessori Nursery – Old Street
We're so excited to have opened our second Hopes and Dreams Montessori Nursery just a few minutes' walk from both Liverpool Street and Old Street stations.
Building on the success of our exceptionally well-regarded nursery at Angel, our brand new Old Street nursery combines the best of our established Montessori-led curriculum with a beautiful, contemporary setting that facilitates care and education for children aged 3 months to 5 years. We have 90 places at this setting which has been designed with light and space in mind.
The team are highly trained and passionate about what they do, ensuring your child gets the best start and an ongoing tailored journey to school readiness.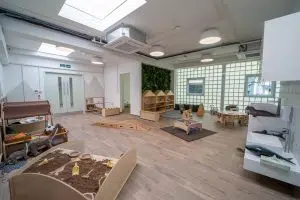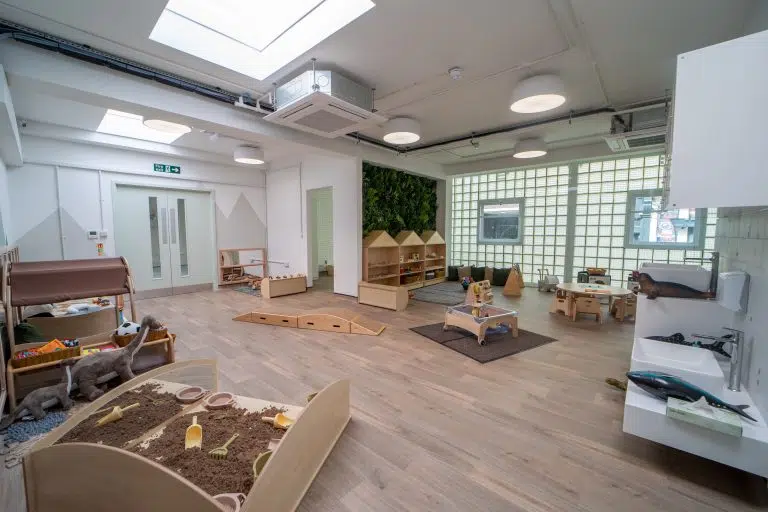 Our Curriculum
The curriculum is based on the Montessori Philosophy and Method, the Early Years Foundation Stage, and an inclusive approach, achieving effective, and excellent outcomes for the children's learning and development.
Constant training and support are provided for staff through 5 Inset Days, inductions, individual training, supervisions, and appraisals to ensure continuous reflective practice.
On-going evaluation and reflection of our practice is a high priority, and in particular how this impacts the children's learning and development.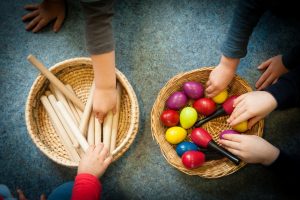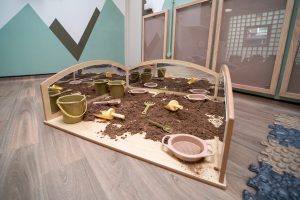 This is achieved by being part of the following assurance schemes:
NDNA Quality Counts scheme
MEAB Montessori Accreditation scheme
Local authority 'RAG' rating – green rating
We've built strong links with local schools and nurseries in Islington to share good practice and support each other with challenges and advice.
The Management Team sets high expectations in delivering the welfare and safeguarding requirements of the EYFS and Montessori Philosophy with all the staff involved to maintain high standards in children's learning, teaching and development. Policies and procedures are reviewed regularly and discussed thoroughly with staff at inductions. Staff meetings enable all staff to be involved in reviewing policies by sharing their ideas and suggestions on how to improve them. Meetings on INSET days ensure that all staff are aware of the nursery's vision, continuous high level and quality of provision and care, and how to achieve and maintain these outstanding standards.
Establishing positive relationships with parents and involving them in their child's learning is very important to us. The initial home visit enables us to meet the family and discuss the child's routine and the stage they are at in their development. The 6 weeks review after settling in, regular parent's evenings, parent fun afternoons, 2 years old progress meetings and other social events are offered to parents, to discuss children's progress and work together on the next steps for the children. The nursery maintains good communication and works in partnership with parents, and this is achieved by keeping parents informed through daily feedback charts, a monthly Parents' Memo, Weekly Plannings, a gallery of the children's artwork and photographs, email notifications/reminders and the 'My Montessori Child' website. We also offer workshops for parents to attend such as 1st Aid sessions and School information sessions.
Our ethos strongly promotes that each child is unique. The provision across all areas is meticulously planned based on regularly updated, precise assessments of the children to meet the changing needs for inclusive practice. Through careful observations and planning, the children enjoy free access to a rich, varied and resource filled environment that is stimulating, motivating, safe, secure, challenging, and age appropriate, combined with secure attachments with their key person and a 'buddy' (the second key person) system.
Experienced and knowledgeable practitioners use their expertise to guide, support and encourage the children to work at their own pace to achieve their full potential in all areas of learning and development. Children are actively engaged and involved in decision-making, turn taking, sharing and collaboration. The children in the pre-school classroom use self-registers and choose where and what they want to engage with and explore.
Practitioners have high expectations for the learning and development of all the children and `education to achieve the learning outcomes. Teaching is of consistently high quality and responsive to the children's needs. The prepared environment and the key person and 'buddy' provide a secure base for the children to develop bonds, build positive relationships with adults and peers, and develop self-confidence, self-esteem and social skills, for example sharing and turn taking through play.
Children progress well in all areas oflearning and development due to the practitioners' ability to monitor their ongoing progress regularly. They use data and tools provided by the online record keeping system 'My Montessori Child', to ensure that all areas of the EYFS are observed for each child, and that accurate learning progress is evident.
Provision across all areas of learning is planned and based on regular and precise assessments. When identifying areas of practice that need strengthening, the Nursery School uses the recent EYFS school data that shows the average progress for all children in each of the seven EYFS areas. At Hopes and Dreams Nursery School, each child's starting point is recorded using ongoing daily observations and the written summary in the three prime areas is documented in the '6 week settling in report'.
We strive to ensure that children are provided with tailored support and opportunities in order to assist them in reaching the expected level of progress and attainment.
Security
Security is of paramount importance to us to ensure the safety of the children, staff, parents and carers at all times.
CCTV
We have CCTV cameras in operation 24 hours a day, 7 days a week.
Fingerprint entry system
Entry is gained through an intercom and fingerprint system. Parents, carers, and nominated adults who are authorised to regularly collect a child have their fingerprint registered. They are then able to enter the building during the hours or sessions that their child is booked for. If anyone other than a parent is to collect a child from the Nursery School, we will require written consent and a photograph or password to be set up. This is to ensure that no unauthorised person has access to the building to collect a child.
Insurance
We have comprehensive insurance that covers for Public Liability, Employers' Liability, and Group/Personal Accident for children, staff, Nursery School equipment and all premises.