Where are they now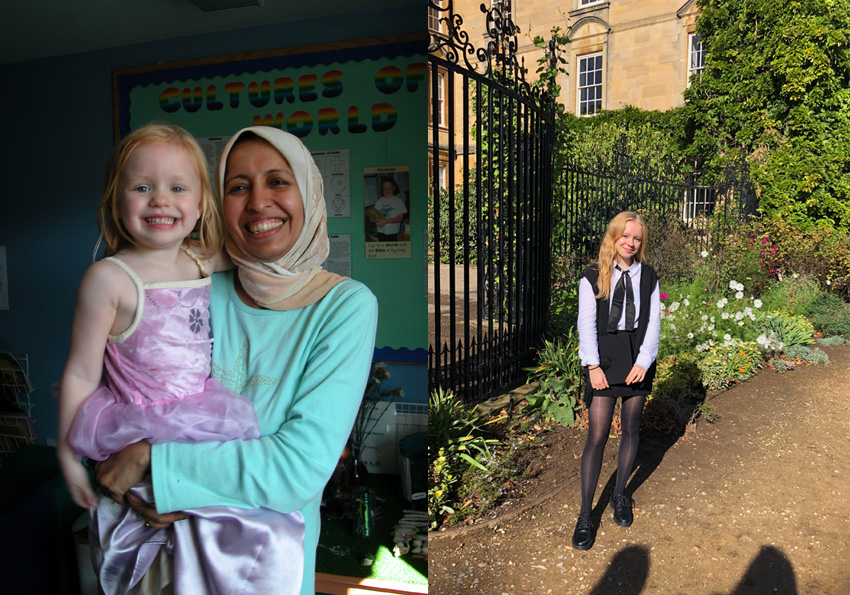 Eleanor
Eleanor
What are your memories of Hopes and Dreams?
"I have vivid memories of keeping caterpillars through their metamorphosis until they were butterflies, at which point we let them go in the park. I also remember a lot of the activities that we did on a daily basis involving paint, water, sponges, pipettes, and shredded paper."
Do you remember any of your Nursery school Teacher?
"I do remember quite a few actually! Although I must have been about three, I still remember teachers such as Taren and /Mehtab/, although my recollection of them does not extend much beyond the understanding that they were caring teachers."
Did you keep in touch with any of your class friends from Hopes and Dreams?
"I have only consistently kept in touch with one friend, Shimon, with whom I continue to go on holiday yearly. I have more recently reconnected with many others, who I now have mutual friends with, such as Felix, Giada, and Lael. Furthermore, I ended up in a class with Mathilda at secondary school, despite not having known her well at Hopes and Dreams."
Is there any main factor of your time at Hopes and Dreams that has always stayed with you?
"My mind only presents me with memories in which there are no teachers instructing or controlling the children, creating a sense that I had a great amount of freedom at nursery, and that we were encouraged to lead our own play."
Which schools did you go on to since you left Hopes and Dreams?
"Hill House International Junior School and City of London School for Girls"
Where and what are you doing now?
"I am currently studying French and Linguistics at New College, University of Oxford"
What are your ambitions (hopes and dreams) for your future aims and goals?
"I hope to make it to the end of my degree and to succeed in my chosen career path(s), although beyond that I'm afraid I myself do not have a clear or concrete idea of my future aims."
Eleanor x
Andrew and Charlotte
Andrew and Charlotte
Both our kids went to Hopes and Dreams from when they were babies until leaving for school. We must have walked past the coloured bollards outside dropping and collecting kids for almost eight years! We still smile when we go past it. Being so young at the time, the kids don't remember much from their time at nursery with clarity. What memories they do have are happy though, and we often talk about it when we pass. Andrew remembers the play area and breakfast and going to the park. Charlotte remembers the pictures of each child besides their pegs in the front room. As parents we remember the baby room, many early mornings helping the children with their breakfast (and chatting to other parents), collecting the kids at the end of the day and playing with them hearing what they had been doing that day. I also particularly remember coming in for their Christmas plays, which were very special occasions.
We first looked at Hope and Dreams because of its excellent reputation, its location, and because they could provide childcare hours that worked for us as working parents. We chose it because we strongly identified with the approach to childcare, and because the nursery had such a fun, loving and caring atmosphere about it. Our children both thrived in that environment during their early childhood. Every day was filled with attention and so many amazing activities which helped them develop in all sorts of ways – both as individuals and also acquiring new physical and mental skills.
After leaving Hopes and Dreams the kids moved on to St. Paul's Cathedral School, where both are happy and doing very well. Having spent time at Hopes and Dreams, they found the transition to "big school" extremely easy. They started with a great foundation in reading, writing and learning skills, and adapted well to the classroom environment. The nursery also helped their social development from an early age, which was view very valuable. They've grown up a lot since then of course. Andrew enjoys art, science and sports, and is looking forward to going to boarding school soon. Charlotte still has a few years left before she moves on again. She loves reading and swimming and music, and has developed a very dry sense of humour!
We're still in touch with a few of the kids' former classmates; some moved on the same school, but one of Andrew's friends who we see from time to time now lives in Somerset. It was also a great place to meet other local parents and kids, and there are a few acquaintances that we know from nursery and bump into from time to time. We also remember a few of the staff and key-workers. Andrew's first key worker was Cara, but he also had a soft spot for Sena if I remember correctly; we remember Arti (who looked after Andrew, and who we often used to see at breakfast), and also Jamie and Nimasha who used to look after Charlotte.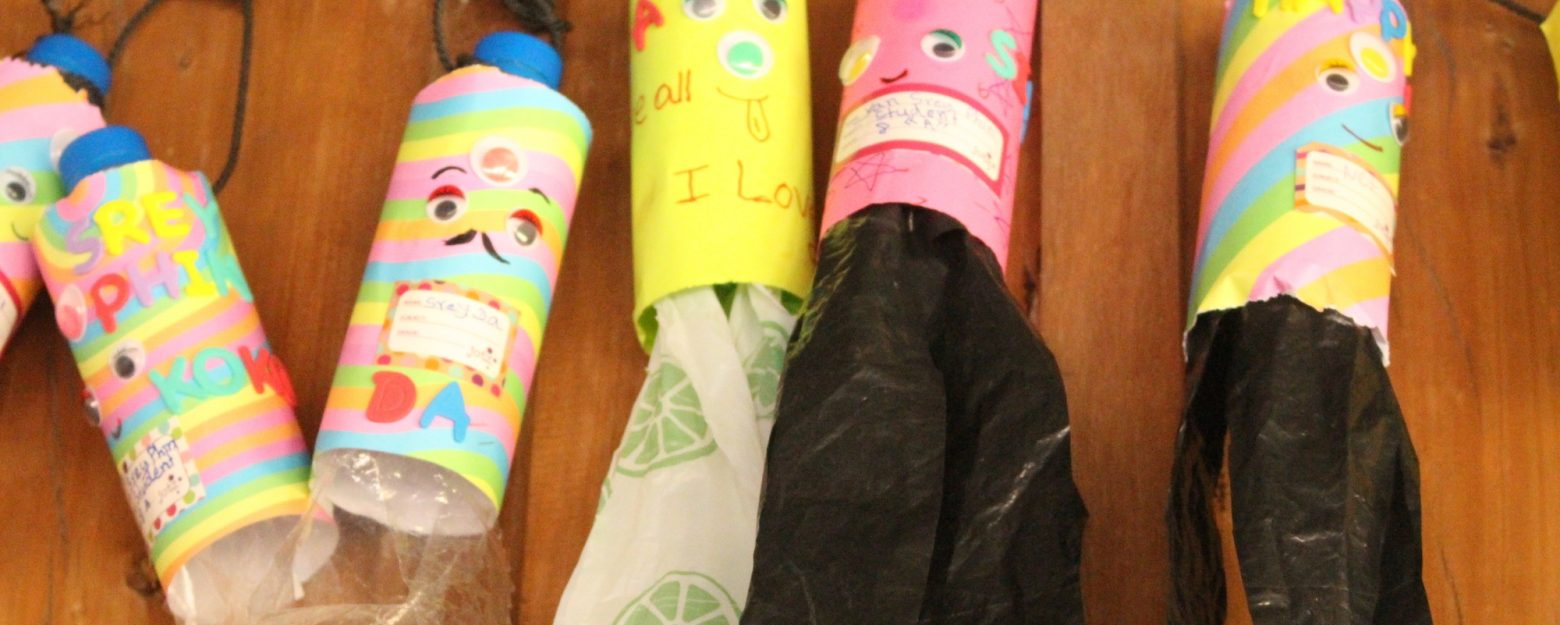 Isabella, James and Sofia
Isabella, James and Sofia
Both we and our children have very fond memories of Hopes and Dreams. It has been such a formative, important and very happy time in their and our lives.
Regarding teachers' names, I remember only a few, sorry I am not very good with names… I remember Kasha, Lexi, Denise….but what I definitely remember is the endless amount of hugs and smiles and laughter and love coming from the staff there.
Isabella, James and Sofia are still in contact with quite a few other ex Hopes and Dreams pupils, especially those who went to The Gower School, the school which all my children attended and still do.
James is in year 6 starting secondary in September, Sofia in year 2 and Isabella is in year 8 now at City of London School for Girls.
The transition to The Gower School was very easy for our children as TGS is a Montessori primary but also because the teachers at Hopes and Dreams have definitely played an important part in the settling in process.
Our children were so happy to go to nursery every single day and they never had a bad day there! And that consequently made us very happy and at peace never doubting that our children were in great hands.
I have highly recommended Hopes and Dreams to all the parents whom asked me about it and I will continue to do so.
Inés
Did you enjoy your experience wat Hopes and Dreams?
"100%!!!!"
What are your memories of Hopes and Dreams?
"The many walks. The discovery lessons ("Letting the butterflies go"). The food!
The carrot cake for the children's birthday (yummy!!!!)"
Who were your teachers at the Nursery School?
"Lisa, Nimasha"
Are you still in contact with any former class friends from Hopes and Dreams? If so who?
"Yes, Hector, Charlotte Baker, Cian, Freddy.
Our meeting mummies still meet for dinner and they are planning a reunion party for us in the summer."
Is there any main factor of your time at Hopes and Dreams that has always stayed with you?
Mummy: "The happy, stimulating environment with teachers committed to inspiring growth and a love of learning. The journey books are still an invaluable treasure."
Inés: "The many visitors- a basketball player who showed us tricks, the Olympic torch, Father Christmas! The finger painting!"
What other education establishments have you attended since leaving Hopes and Dreams?
"Hill House (reception and year 1) and then Newton Prep"
Did your teaching at Hopes and Dreams aid your transition to your next school?
"Definitely. I had something to say about everything and my art was the best!!!!"
What are you doing now?
"Year 5"
What are your ambitions (hopes and dreams), aims and goals for your future?
"To be a champion fencer (I won my first British Gold Medal last week!)
To create great art
To be a successful lawyer or banker or I may follow my mummy into medicine."
Inés